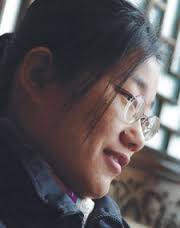 Akira Amano (b.1973) is a Japanese manga artist, best known for her manga series Katekyo Hitman REBORN! and her artwork and character designs for the Psycho-Pass series.
Works
Shōnen Spin
『熱風野球伝説ぴっちゃん』
Petit Petit Rabbit: A two volume manga published in Bessatsu Young Magazine and Young Magazine by Kodansha in 2000.
MONKEY BUSINESS
Bakuhatsu HAWK!!
Katekyo Hitman REBORN! : A manga series that was published in the Weekly Shōnen Jump from April 4, 2004 until November 4, 2012. It has an anime adaption by Artland and was published in an English translation by Viz Media before its discontinuation in July 2010.
Psycho-Pass: Original character designer and artwork designer.
Warashibe Tantei - Numa Shichiro:  A one-shot published in Miracle Jump! on February 26th 2012.
ēlDLIVE: A seasonal manga series that runs in Jump Live.
Nemuri Netaro Arawaru:  A one-shot published in Weekly Shonen Jump! on March 2014.
Original Character Designs
Rebo to Dlive Artwork