Welcome to Psycho-Pass Wiki
This Wiki was founded on August 28, 2012 and so far has 205 pages and 1,139 images.
This Wiki contains spoilers for the franchise, so proceed with caution. Psycho-Pass may contain graphic content inappropriate for younger viewers. Please read the guidelines before editing.
A world where a human's state of mind and the criminal potential of their personality can be quantified. While all sorts of inclinations are recorded and policed, these measured numbers used to judge people's souls are commonly called one's... PSYCHO-PASS.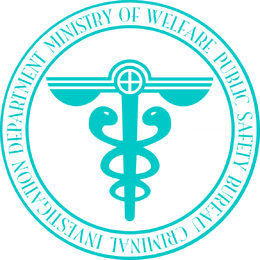 The series takes place in a dystopian 22nd-century Japan where it is possible to instantaneously measure and quantify a person's propensity towards criminality using stationary handheld technology. The information is recorded and analyzed by the Sibyl System, a hive-mind that controls law enforcement in Japan. Sibyl's oracular judgment determines a person's numerical Crime Coefficient, as well as their color-hued Psycho-Pass.
Season 1 tells the story of Shinya Kogami, a former Inspector-turned-Enforcer and the hunt for his nemesis, Shogo Makishima. It is offset by the subplot of newly minted Inspector Akane Tsunemori, who is assigned as his superior in Division 1 of the MWPSB's Criminal Investigation Department. The Extended Edition abridges the S1 anime while adding new footage that alludes to events in the official novel. Season 2 marks the disappearance of Kogami and the continued development of Tsunemori as a law enforcement officer and her growing influence on those around her: colleagues, criminals, citizens and the Sibyl System. The Gekijo-ban follows Tsunemori and her team to the island of Shambala Float where they locate Kogami, who is acting in a manner that is both reminiscent of his former roles, yet vastly different.
Season 3 is scheduled to debut in October, 2019, and will feature new characters and a new story. Naoyoshi Shiotani will direct for Production I.G. and Akira Amano will oversee the character design. The main characters will be Arata Shindo and Kei Mikhail Ignatov, childhood friends who now work together. No news on a western release or English sub/dub has been revealed.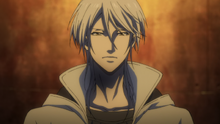 Shogo Makishima is a criminally asymptomatic individual whose primary goal is to liberate Japanese society from the Sibyl System, as he believes that it is turning its citizens into non-thinking followers, instead of independent thinking human beings. He has the ability to manipulate people to do his bidding, possessing both uncommon charisma and a true gift for persuasive speech. He has no compunction about dealing death to those who either stand in his way or those of whom he has grown tired, either with his own hands or through subordinates. He enjoys reading dystopian literature and Shakespeare, as well as having a thorough knowledge of the Christian Bible. The thing that truly separates Makishima from the rest of humanity, however, is the fact that despite his diabolical intentions and actions, his Psycho-Pass remains unsullied.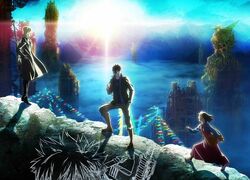 Case.3 In the Realm Beyond debuted in Japan on March 8, 2019. The movie, or eiga as it is known there, focuses on Shinya Kogami traveling in Tibet and saving a girl from a band of guerillas. A review and analysis is available here.
Synopsis - After the case occurring in 2116 in the Southeast Asian Union (the SEAUn), Shinya Kogami continues to wander. In a small South Asian country, Kogami rescues a bus carrying refugees being attacked by armed guerrillas. Among them is a girl named Tenzing. Tenzing begs Kogami to teach her how to fight in order to take revenge. What kind of world exists wherein a girl seeking revenge and a man capable of exacting his own both see possibility in the margins of a place with no way out?
Psycho Pass Season 3 Trailer
What do you think about the upcoming Season 3?
Spring Season 2019 Anime Wikis

TV Anime

TV (Multiseason)

ONA




OVA

Specials

Film